Everyone LOVES a Parade!
Edit
Disability Services blocks off a section of pavement in front of the Hyatt for people with disabilities, with volunteers to shoo away interlopers. We should have actual barricades this year. If you are planning to see the Parade, look for our area directly in front of the Hyatt front doors.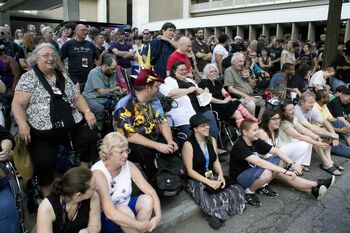 Ad blocker interference detected!
Wikia is a free-to-use site that makes money from advertising. We have a modified experience for viewers using ad blockers

Wikia is not accessible if you've made further modifications. Remove the custom ad blocker rule(s) and the page will load as expected.